10th generation of the latest Honda Civic Ceremony in Lahore, 1.8 i-VTEC, 1.8 i-VTEC Oriel VTEC TURBO first time and will be available in the Pakistani market. Honda Motor Co., Ltd. Regional Operations (Asia) Chief Operating Officer nurikAbe said while expressing his views on this occasion that has tremendous growth potential in the Indian market.
The 'Made in Pakistan' new Civic will surely like Pakistan fans because of their unique and elegant design, excellent performance, he said exactly. Civic Development Project Leader of Asia and austin Mr. tedious light on the technical characteristics of the new car and explained everything about the vehicle in a simple and understandable way.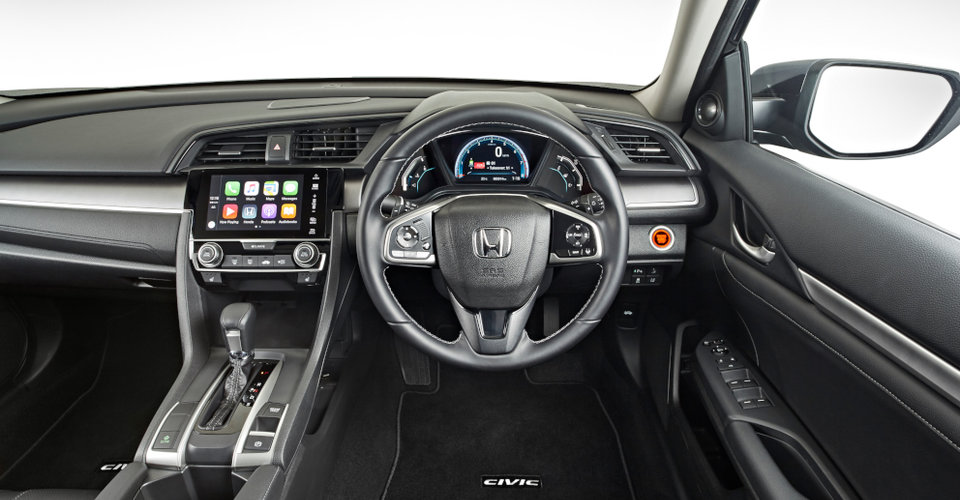 New Honda Civic Push Start, continuously variable transmission (CVT), electronic parking brake (EPB), Auto Brake Hold (ABH), air bags, Vehicle Stability Assist (VSA), Hill Start Assist (HSA), Anti-lock Breaking System ( ABS), Emergency stop signal (eSS), automatic climate control system, rear entertainment system and navigation system is equipped with the latest features.
He also said that VTEC Turbo engine with remote engine starter for the first time in Pakistan. He said that in 1994, after being introduced in Pakistan Civic is one of the most favorite vehicles of Pakistan and the Honda Atlas Cars (Pakistan) Limited with the result of joint work and dedication of more than 1,200 dedicated workers.
He also said the new Civic's audience preferences about the arrival of 2016 will start in a new era in Pakistan and sedan cars will be changed forever. The new Honda Civic has set a new standard with its unique features and sophisticated design and will have the most profound and lasting impact on Pakistan's automobile industry.